As you can see it seems that this does not look like this diaper will work on this "Newborn". But it is possible to achieve a nice fit on a tiny one!
Step 1:
Lay insert in diaper. Infant on top.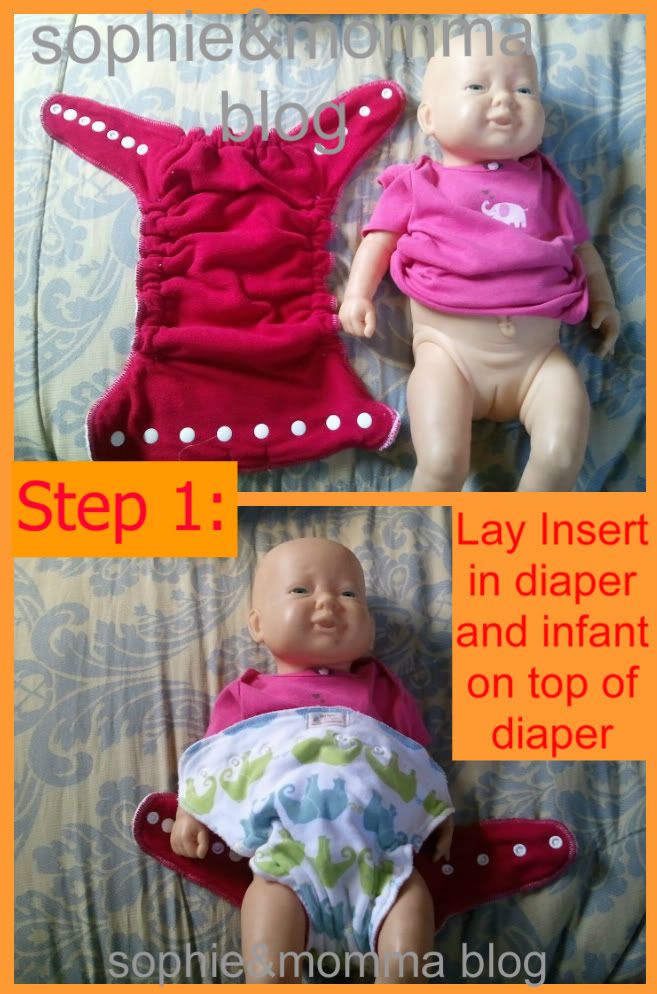 STEP 2:
Fold down diaper or "tuck" it under. Fold it down to where it is at the belly button of your infant. If there is an umbilical cord then you can adjust the diaper so that diaper is below cord.
Step 3:
Just simply start snapping the snaps together. What I did to get the right sizing is just pull the front wings of the diaper to the sides of the baby. Then with the LONG (red) wings find the corresponding snaps.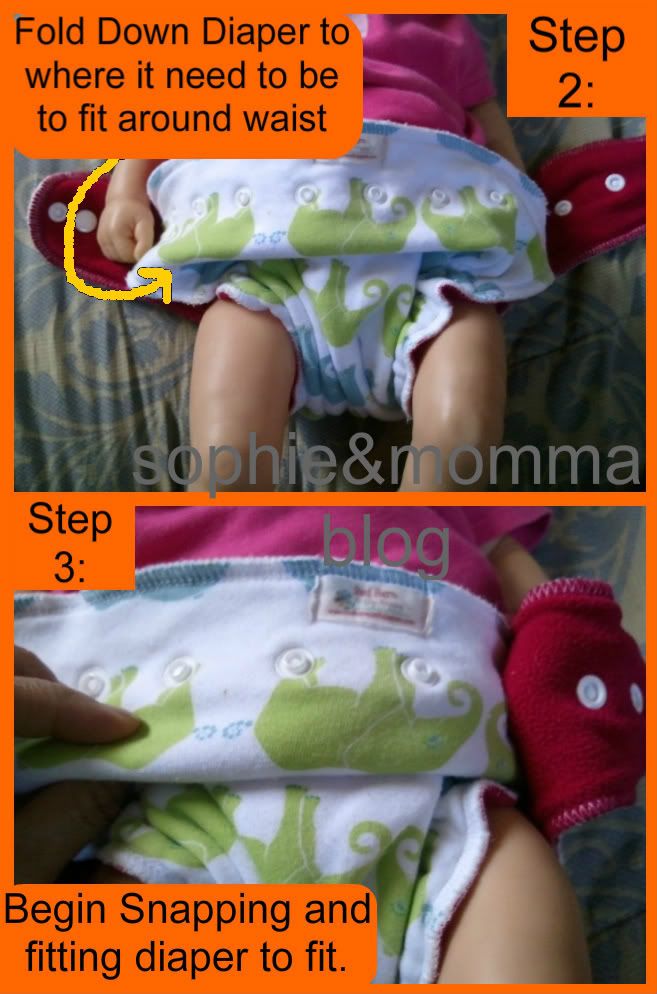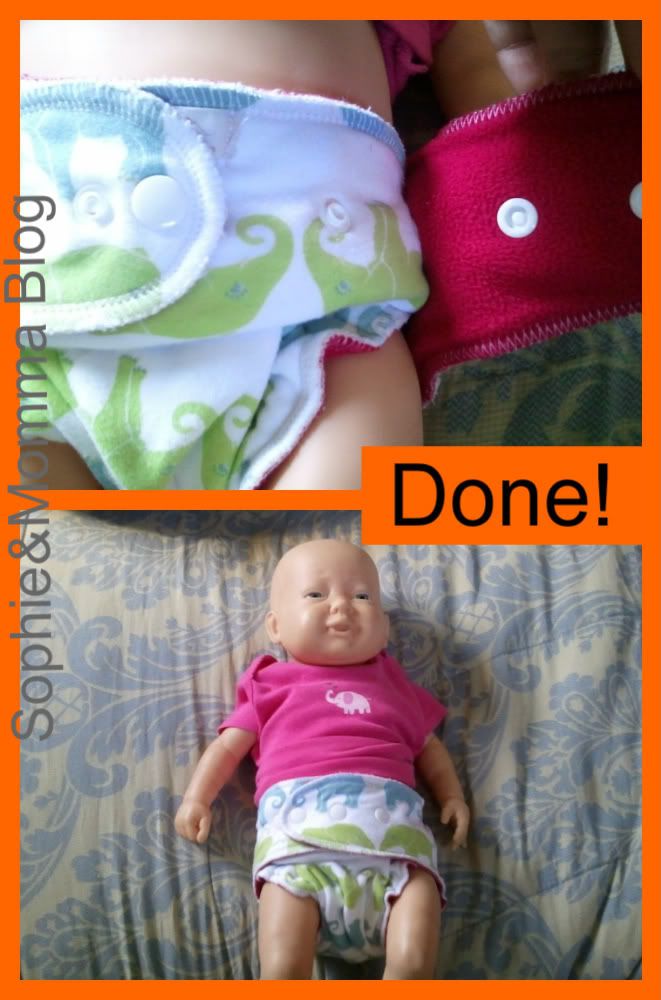 I have not yet had an infant or baby around to try this Nifty Nappy on! But I had one of those baby dolls that you find in a birthing class to try this Nifty Nappy on. Overall I really liked how it fit well on this infant doll! I was surprised that this diaper could very well fit an infant as well as my daughter at 18 months.