LaToria warned me that I would fall in love with their Candles. And yes both my husband and I love these Premium Scented Natural Wax Candles! I chose and received a Tahitian Spiced Vanilla Candle.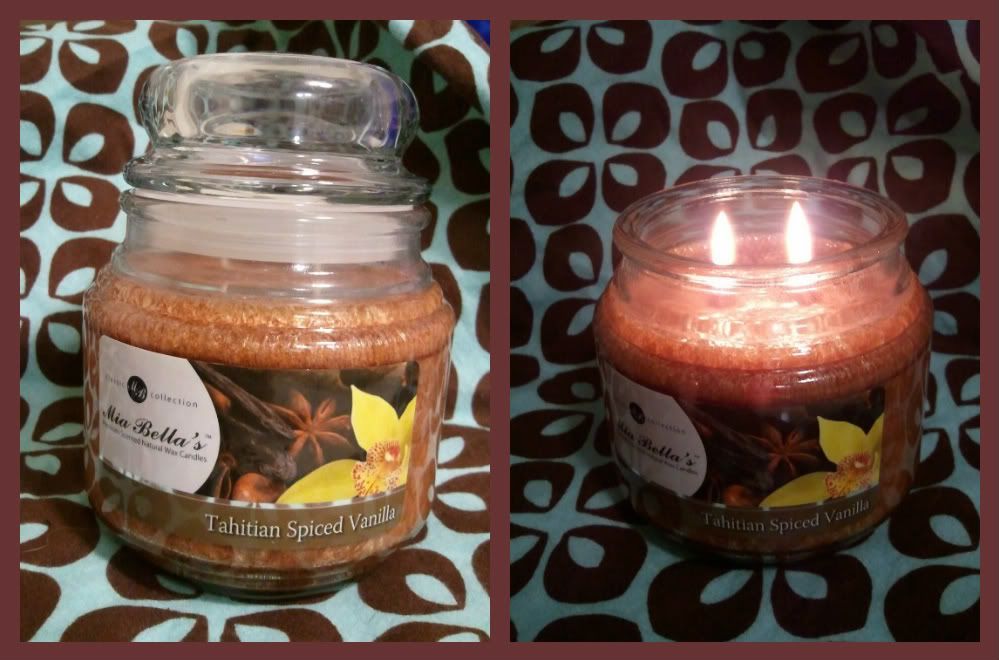 I picked this amazing aromatic candle from the Classic Collection of Mia Bella's candles. The Candle came carefully boxed, and unlit it smelled amazing. Tahitian Spiced Vanilla is a smell that is very rich, intense, and wonderfully aromatic. I love that the smell from the candle unlit matches the scent after lighting! Our candle was simply a joy to have because of the scent throw.
The first time we lit our Mia Bella's Candle the aroma had wafted around to fill the radius of our dining area and parts of the living room in the first 15 minutes! After about a good 30-45 minutes I had noticed that the Tahitian spiced Vanilla scent had spread throughout the entirety of our home! I was quite well pleased with this candle mainly for the ability of the candle to do its job and make our ~1200 sq foot home smell and feel warm and cozy. I love to burn this candle because of the scent and its ability to keep our home smelling great.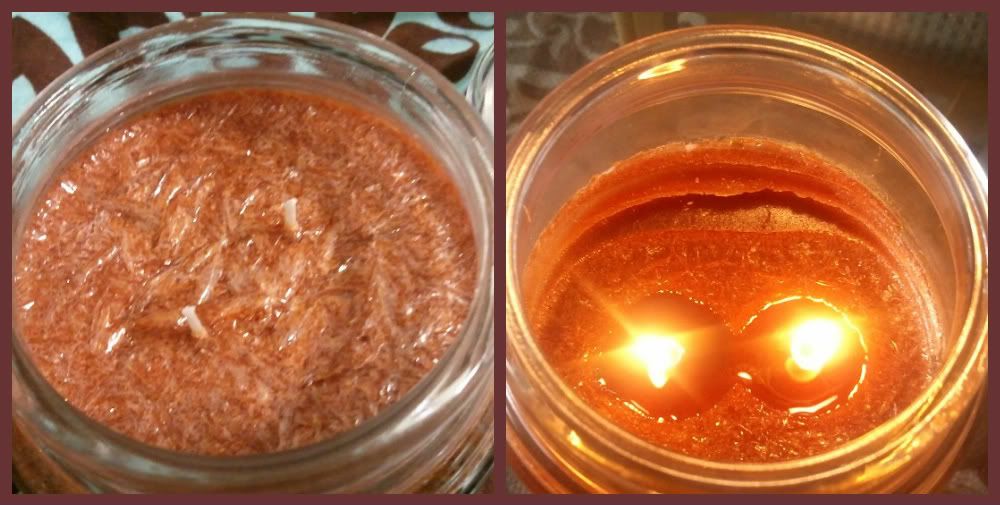 Natural Wax up close
This 16oz candle has lasted us quite a while, and we are down to less than an inch left of the candle. We have noticed that as the candle was not quite as bright as it used to be. My husband says its just that there was extra wax from the sides that keeps the wick a little low in the wax. It is not too big a problem for us because I simply blew the candle out and took a tissue to soak up some extra wax to help it out. We have only done this once to this candle and it's almost through!
I have found Mia Bella's candle to be far superior than any candle I have bought in regards to the way it can throw its aroma. The natural wax is decent quality too--far better quality than any store bought candle! Because of the two wicks in the candle it causes a more even burning of the natural wax I think. Overall, I love this candle because it serves us in the way we want--we want the aroma! I would most definitely purchase a Mia Bella Candle our home as soon as our Tahitian Spiced Vanilla burns out. If you have any questions on my experience, I would be happy to answer your questions!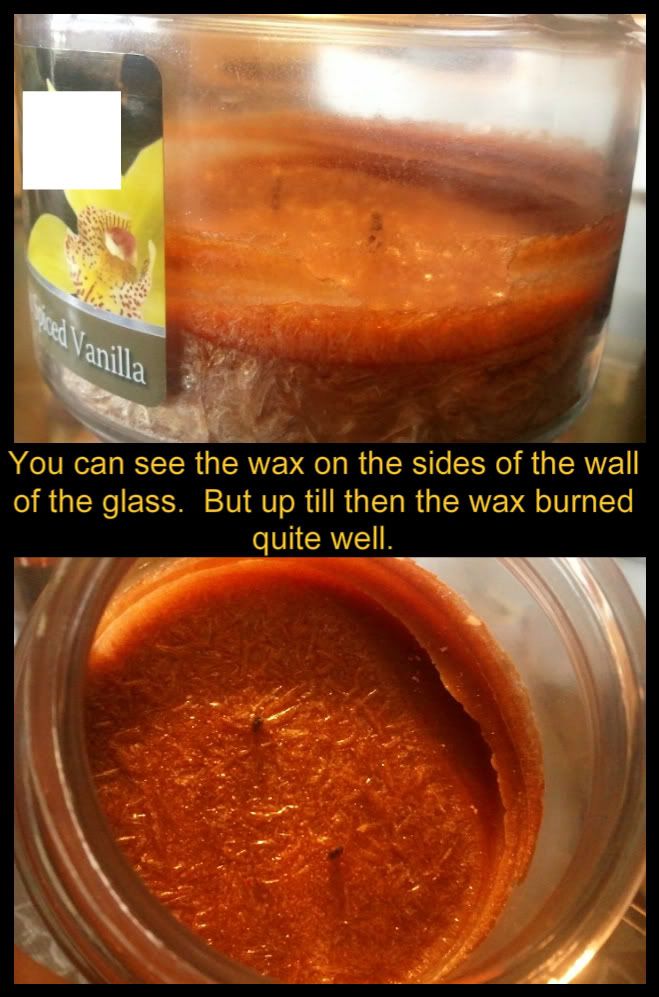 LaToria is offering free shipping on all Mother's Day Candle Orders. You will have to order off her personal website as her Mother's Day Special is not offered on the business website. She also has some
new customer incentives
listed on her page. LaToria was my friendly consultant. She was a pleasure and joy to work with. Very easy going person!
Candle of the Month is Lilac:
Disclaimer: I was provided a Mia Bella's Candle and Bella Beauty Cosmetic products in order to fascilitate this review. All opinions are my own and I was not required to write a positive review. I was not compensated in any other way. I received my Mia Bella's products through LaToria, a Mia Bella's Consultant.