When will the sale be?
Even though we're calling it a Black Friday sale, it'll actually start Tuesday, Nov 22, 2011 and will last through Black Friday, Nov 25, 2011. That's 4 days to get in on this great deal!
What will be on sale?
Everything on our website, except special orders, bulk discounted orders, out-of-stock items and Family & Friends specials will be 10% off. Even items already on sale qualify for the additional discount! We'll post the coupon code for you to use at checkout at the start of the sale. If the Sitemeter hits 5000 by the time the sale begins on Tuesday, Nov 22, we'll increase the discount to 15%!
What is the Sitemeter?
The count on the meter will go up 1 for each unique visitor of this page. So share this page with your friends, family, co-ops, forums, anybody you can think of who might be interested. We want as many people as possible to know about it so they don't miss out on this great deal.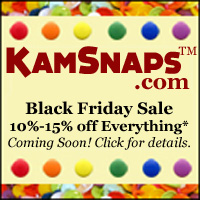 Diclaimer: I just copied their blog post in order to share with you the details of their Black Friday Sale. I did not write any part of this post. I am just wanting to share this good news with you! I was not paid to post this or compensated in any other way! I just wanted to share :D