Little bit about Dezignz by Liz:
Alrighty, Now I am super excited to share this giveaway with you. I have bought some wipes from
Dezignz By Liz
a while back ago, and am loving them!
Liz, I must say, you have a keen eye for fashionably darling fabric dezignz!
Moms, I must warn you of the stellar fabrics she has in her
Etsy Shop
! Don't say I did not warn you...you'll fall in love with her Owlies and Whales and Polka Dots! I wish I could deck my daughter's nook with everything by Liz! She has a great eye when it comes to picking out fabrics!
Another thing that I really love about Liz is that I can tell she really puts care and time and effort into all that she makes. Her stitches are impeccably even and the quality with which she makes each item is consistent.
She is an active Facebook user too!
I think that she needs some Facebook Love for all the fun events she has going on almost daily on her Facebook site! Be sure to give her some fan love today and some comments--I'm sure she'll be so happy to get some compliments to brighten up these chilly days!
https://www.facebook.com/dezignzbyliz
Here is just a glimpse of the many pretty things she makes!
Soothie Clips:

Snuggly Blankets: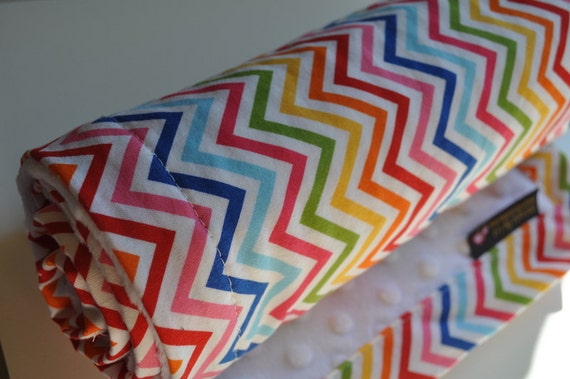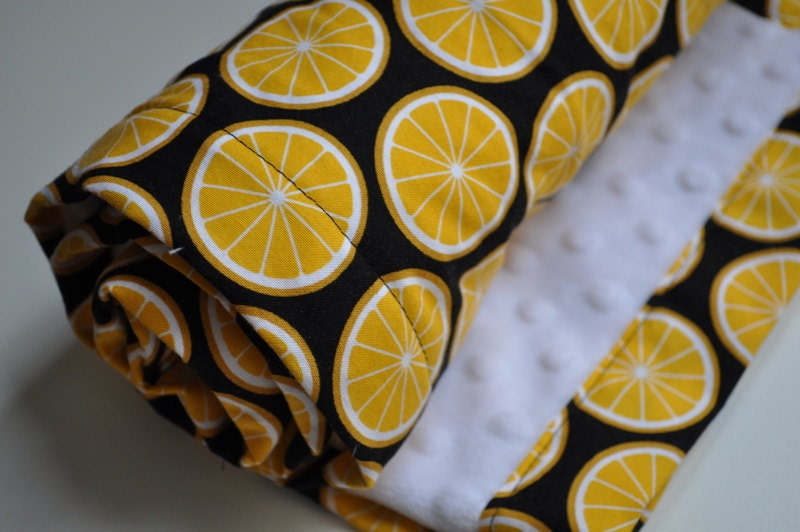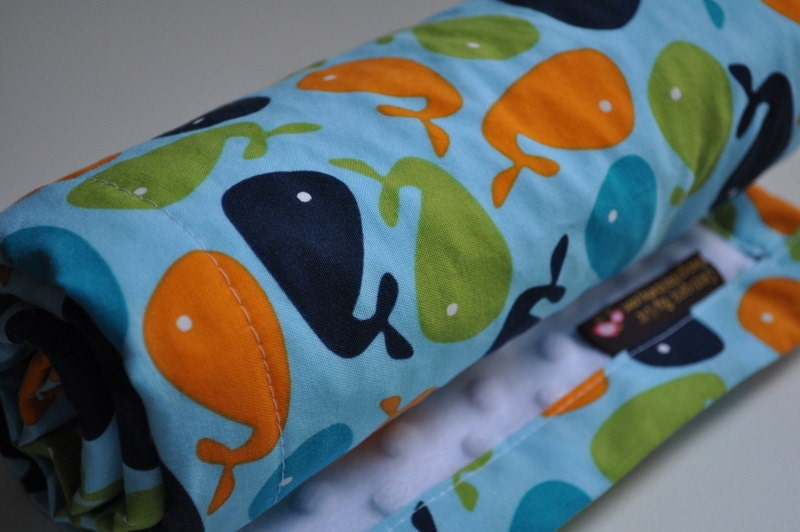 Washies: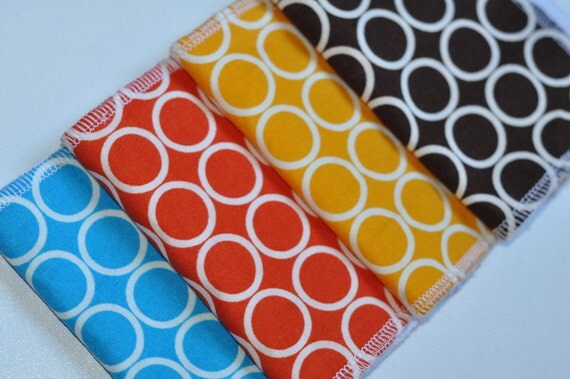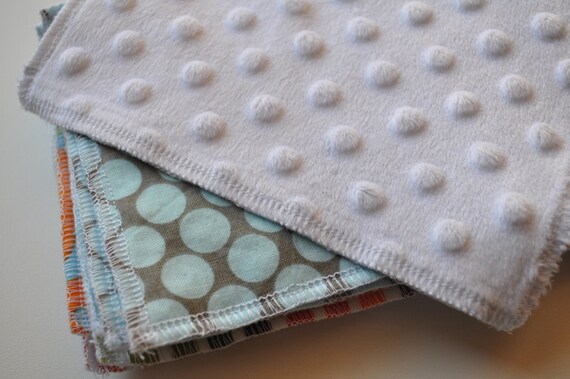 Dezignz by Liz's Washies are ultrasoft and have a cute design so I highly recommend them for any Cloth diapering momma looking for wipes!
I love that they are made out of soft Minky with a bit of some texture on them. The texture is the best part for grabbing miscellaneous "bummage"! Now, I have felt some minky fabrics in the past while perusing the fabrics in our local JoAnn store, and I think I was a bit skeptical about the effectiveness of Mink vs. Cotton Terry Cloth. But in using these washies as resusable cloth wipes for my daughter for a while now, I've changed my mind about Minky. I enjoy using them! I use about one to two wipes depending on the mess. If it's a poopy diaper, I use about one to two wipes and if it's just a simple wet diaper one is sufficient for the task.
One thing that I would change if I do order another set of wipes from Dezignz by Liz is ask Liz to maybe sew across the middle in a big "X". Just to help keep the double layer from separating as I wipe. The two layers kind of get separated during the wiping part (does that make sense?) so next time I order from her I'd just ask to get the middle sewn to keep this from happening. It's not a big deal, but would be super nice to get it done this way!
More uses for these Washies
I have at least one of these washies cleaned and ready to be used for anything and one of these things is for Sophie's Running Noses! These are so perfect in my opinion for instances like these. The minky is truly a soft fabric that has fibers that just wipe the runny nose softy and gently. Not to mention it is so much better having reusable washies than tissues because tissues never stay safe in my bag. Tissues get ruined easily in my large carry all bag. Or just get torn apart and make a mess in my bag. Cloth wipes are great because of it's mommy proof can't destroyed durability. If you know what i mean!!!
I LOVE THESE WIPES!!! This is my set! :)
***********
Must fill out Rafflecopter form to enter.
I bought a set of washies and reviewed them! Opinions are my own and I have not been compensated in any other way to write this review. Prize was bought by me, and will be shipped by featured business. I am in no way responsible for the outcome of your experience with the products bought.