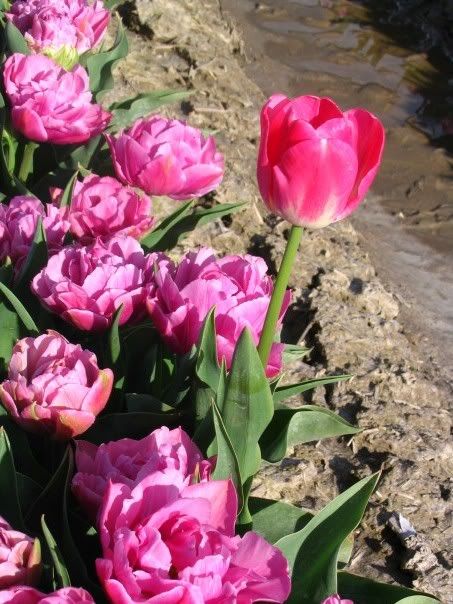 I do not know about you, but I am awaiting spring time...Nice WARM weather, and just tons of wonderful flowers. I cannot wait to take our little family out on a little venture out towards Eastern Washington, where they have so many little fields where we could make a stop and take pictures of the fields of flowers.
I know that we can make it through this tough unrelenting cold weather (for those of you who have cold and chilly weather!) Hang in there! The winter is something that is harsh, but oh how more we treasure the warmer weather ahead of us!
I was thinking of the verse, "Will God find any faith?" I know that things are hard and circumstances more and more troubling. But if you are seeing an end to this "winter" in your life, I ask you to have faith in God. I ask you to hold on til the end. I felt that push of forgetting everything I have believed in. Things were hard. My winter seemed to last forever. God sees you. He knows your name. He created you. You are loved no matter where you are at in life. i know that there is nothing you can do that can ever keep Him from just coming to you---all you have to do is go to Him. He takes care of the grass....and if he cares for something as minor as grass...think of how much He will take care of you--and love you!
If God so clothe the grass of the field, which today is and tomorrow is cast into the oven, shall he not much more clothe you, O ye of little faith? (Matthew 6:30).